Combined offers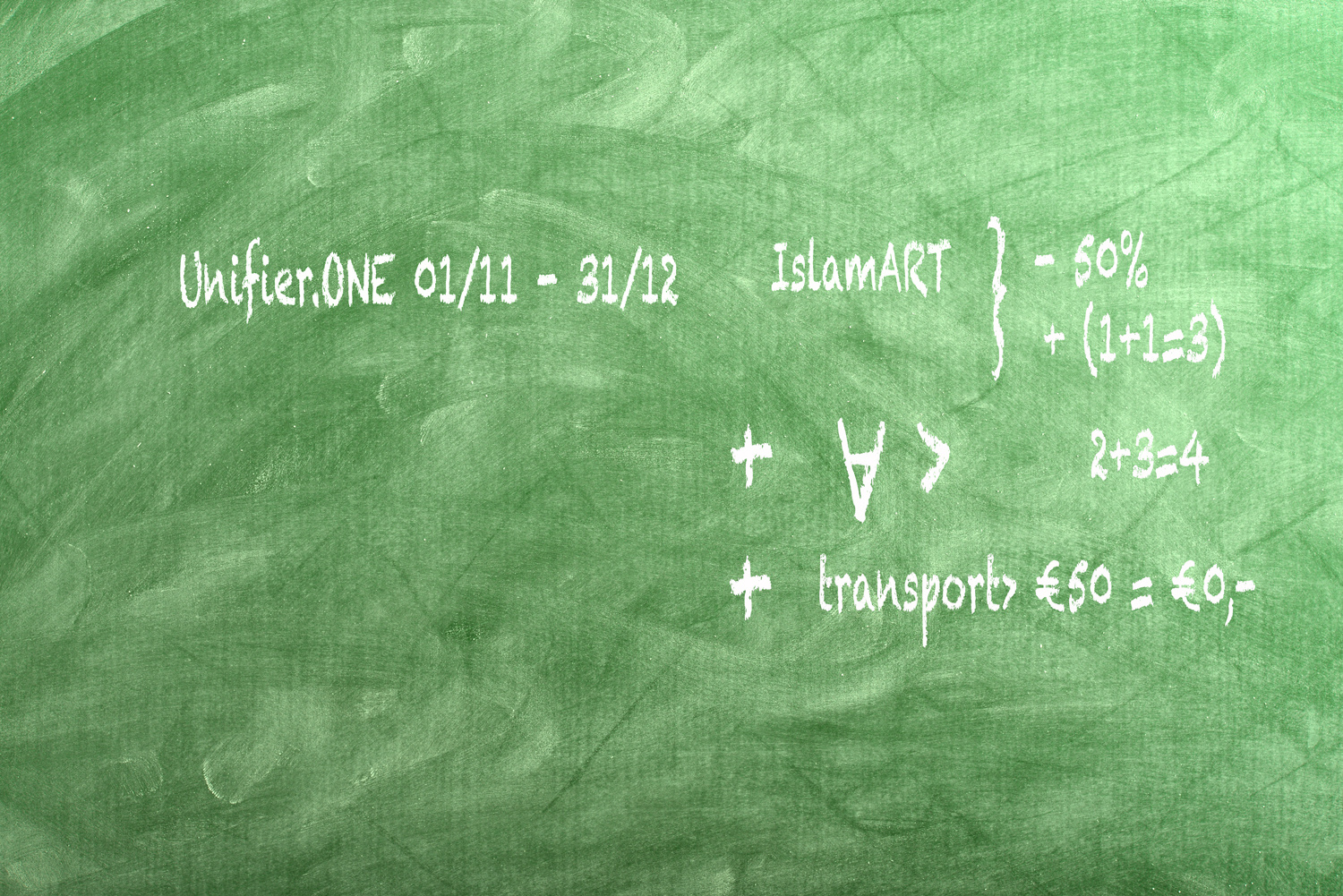 At the current time, there are different offers that can be applied during your purchases on Unifier.ONE:
50%
Islamic calligraphy on beechwood is reduced in price and currently all the standard wall panels are being offered at half price. 
1+1=3
Add three calligraphic panels to the cart and only two will be charged. The lowest priced panel will be delivered free of charge. It is needed to add three panels in the cart for the order to apply.
2+3=4
Add any combination of five products to your card and the lowest priced item will be delivered free of charge as you will only pay for the other four. 
3+3=4
In some cases it is possible to combine the two formulas and get six products while being just charged for four. Of course you can uses the 1+1=3 formula twice but you can also combine the two formulas. This means that you can add three panels to the cart, which will count as two as the third one is free of charge, and add additional three other products of choice.The lowest priced item will be discounted from the total of your order and you will profit from buying items at the price of four. 
FREE DELIVERY ABOVE € 50,-
For the most EU delivery no charge will apply for a delivery to the nearest pick up point when ordering above € 50,-

All the offers are valid till 31 December 2019 and all the offers can be combined so use this great opportunity and save a lot of money.